Everyone dreams of exploring Zurich once in their lifetime and why not, the city is extremely beautiful and has got many amazing things to see and do. Zurich is situated alongside glittering lakes and surrounded by alpine mountains. The old town named "Altstadt" offers you enormous numbers of shops to saunter. Viadukt is one of the attractions that you would definitely go and experience. Take a boat, ride a bike or just have an easy walk over a bridge. You must have thought to visit Zurich and worried about airport whereabouts. Well, you don't have to worry about that, airport transfer service is extremely convenient to avail you taxi service from the airport to the hotel.
In addition, you would love to enjoy dipping in the open air swimming pool that is definitely a therapy for most of us. Also, there are numerous scenic spas to chill. Viewing the city by hopping on a train is something that will give you the best experience in life. Be it restaurants, shopping complexes or any other historic places, Zurich airport transfer has lot more things to offer.
Here are some of the things you would love to do in Zurich.
CRUISING ON BOAT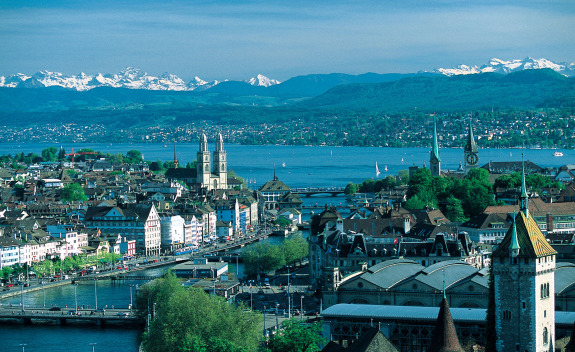 The Limmat Schifffahrt boat trip offers you the amazing view of the city and enjoy the sea life of Zurich. The boat is built to pass below the seven bridges over the Limmat, it can amazingly accommodate 51 passengers. The boat gets extremely crowded at the Landesmuseum station, where the boats start its first round trip, so you need to check the websites to get an early booking of the same. Having dinner cruise on a lake is amazing thing, you can also have that experience in Zurich.
VISIT THE NIEDERDORF TOWN
The Niederdorf is a town that stretches between Central and Bellevue, locals often call it Dorfli. The town consists of two parts- Niederdorf and Oberdorf. If you love to buy items of commemorating things, then Niederdorf offers you many shops to buy such material. Also, you can enjoy fondue dishes in the restaurants of the town.
BE AROUND ZURICH WEST
You would love to explore the Zurich West. the city is also called 'Industriequartier' as it has a large number of warehouses. You will definitely don't want to miss the main attraction of the city that is ' Viadukt'- full of shops, restaurants, and bars. The Viaduct is built around the arches of old railway station.
SHOP AROUND BAHNHOFSTRASSE
One of the expensive shopping streets in the world is "Bahnhofstrasse". Undoubtedly, it is most popular amongst the visitors. The main station consists of high street fashion brands and you would find luxury shops on the extreme upper ends. After shopping from the street, you would definitely share the amazing experience amongst your friends and family.
Now, you must be thinking to a plan a Zurich trip, so initiate your journey with all arrangements.